VALUABLE EXPERTISE. BETTER RESULTS.
Rapid Response Hail Damage Roof Repair
Services For The Phoenix Area
We'll Protect Your Most Vital Asset From
Mother Nature For Years To Come
Hail can cause significant damage to roofs in Phoenix. It's essential to call in the experts to assess the extent of hail damage, as even insurance adjusters can sometimes miss it.
At Phoenix Roofing & Construction, we'll thoroughly inspect your roof and document any hail damage during the insurance inspection. Rest assured, we'll ensure you receive the coverage you deserve and provide excellent care for your roof.
Storm Damage Repair Overview
Storm Damage Repair Showcase
Storm Damage Repair FAQ
Why Choose Phoenix Roofing
Reviews
Schedule Your Consultation
Easier Hail Damage Repair for Phoenix Residents
Restore Your Home Quickly After Hail Damage
Phoenix Roofing is here to help you bounce back from hail damage!
Our expert team will assess the damage and create a detailed plan to restore your roof. With high-quality materials and advanced techniques, we'll bring your home back to the tip-top condition in no time. We provide the best hail damage repair services.
Hail Damage Roof Repair Process
No need to worry if your roof damage has been affected by hail damage or your roof replacement. Our experienced crew knows what to look for and will make the necessary adjustments to keep you and your family safe.
Step 1: Free Roof Assessment
We'll evaluate the hail damage to your home and document it with photos and videos.
Step 2: Insurance Claims Process Guidance
With our experience working with insurance companies like State Farm, Allstate, and Nationwide, we'll simplify the claims process and handle the communication for you.
process for legitimate repair claims. Let us take the stress off your back and simplify the insurance claim process!
Step 3: Roof Repair Or Replacement
Once we have the go-ahead on your insurance claim, we'll get your roof repaired or replaced, depending on the level of damage. Our main goal is to restore your roof as if the hail damage to your roof never occurred.
If the hail damage is so severe that a roof replacement is needed, we'll start by reviewing your roofing options to determine which is best for your situation.
Hail Damage Roof Insurance Claims: What You Need to Know
Ensure you have a qualified roofing company present when the insurance adjuster visits to protect your interests. Hail damage can be difficult to diagnose accurately, and your insurance company may try to minimize costs.
At Phoenix Roofing & Construction, we're here to guide you through the claims process, starting with a comprehensive damage inspection. Don't hesitate to schedule an honest and thorough assessment if you suspect hail damage to your roof.
Why Choose Phoenix Roofing
5 Key Reasons To Pick Up The Phone Today!
When it comes to completing projects, we go above and beyond to ensure that every detail is handled with care and precision. From start to finish, we prioritize quality and professionalism to ensure that our clients are completely satisfied with the final product.
In addition to our exceptional customer service and skilled team, we have identified five other reasons why you should choose Phoenix Roofing & Construction for your next project.
#1: Expert Project Management
Our dedicated project managers, experienced in software development and armed with our RCAT license, GAF Master Elite certification, and BBB A+ rating, ensure efficient handling of insurance claims for Phoenix roofing projects. They have in-depth knowledge of management processes to deliver high-level results within the specified time and budget.
As a family-owned roofing company deeply rooted in the Phoenix community, we prioritize our customer's needs and provide personalized service. With our extensive knowledge of Phoenix's weather patterns and the potential for water and wind damage, we are well-equipped to assist with insurance claims.
#3: Hassle-Free Experience
Experience a seamless and stress-free roofing process with our skilled project managers and advanced technology. We streamline the repair or replacement process, ensuring a smooth journey from assessment to completion.
#4: Transparent and Honesty
Transparency and honesty are fundamental principles we uphold. We believe in providing transparent communication, honest assessments, and practical solutions. Our team will never push unnecessary replacements and will work to maximize your insurance coverage.
#5: Core Values at the Heart
At the core of our company values, we prioritize quality work, customer satisfaction, and efficient project life cycles. Our dedicated team members are committed to delivering exceptional results as your trusted roofing contractor.
Our Hail Damage Roof Repair Showcase
Your Home Could Be Our Next Success Story!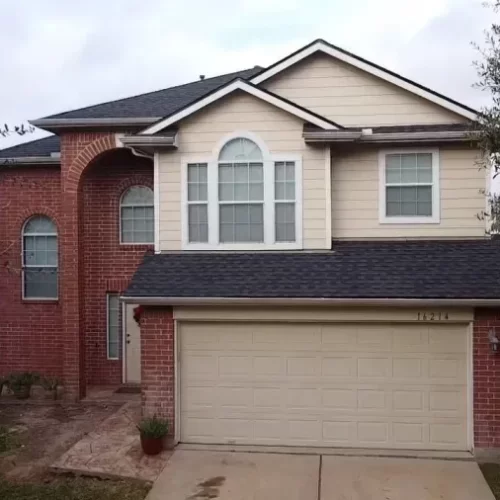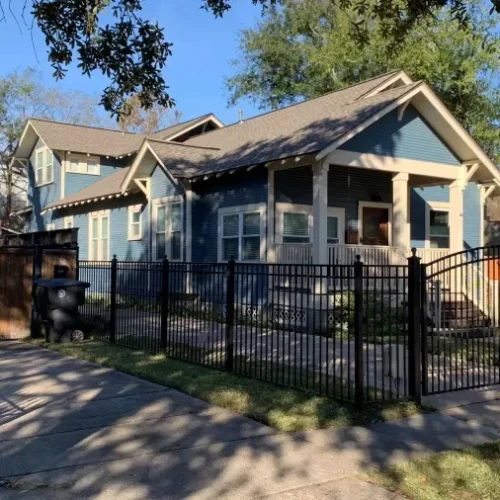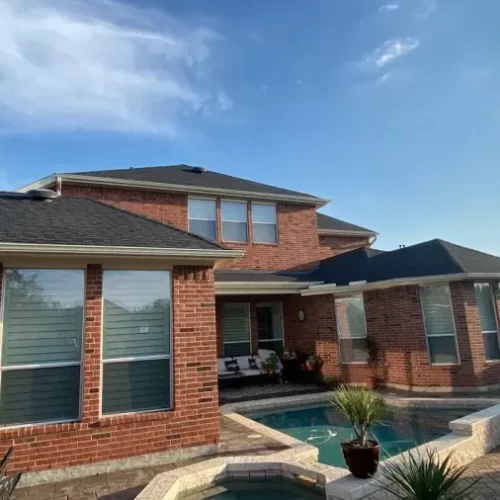 Reviews From Our Beloved Clientele
Join The Ranks Of Other Happy Customers…
Hail Damage Repair FAQ From Homeowners