VALUABLE EXPERTISE. BETTER RESULTS.
Phoenix Homeowners: Are You Getting What You Should On Your Roof Insurance Claim?
FACT: Your Insurance Company Interests Are NOT
The Same As Your Interests
If your roof has sustained damage from hail, wind, or other storm damage in the Phoenix area, your homeowner insurance should cover the costs (less your deductible) to restore the roof to where it was before the damage.
At least, that's how it should work in theory.
In practice, it doesn't always work out that way.
The basic problem is that your insurance company has an interest in keeping their costs as low as possible (they are a for-profit business, after all). And their biggest costs are paying out claims.
So, it's just a FACT: your insurance company's interests and your interests aren't completely aligned. You want the full and necessary amount to restore your roof to where it was prior to the storm. Your insurance company wants to control costs.
Are we saying that insurance companies are only out to cheat you?
No, that wouldn't be fair.
But we are saying that you need to go into the process with your eyes wide open.
No matter how much you like your insurance agent, your agent won't be the claims adjuster. The process is complicated, and the insurance company knows the "ins and outs" of the process a lot better than homeowners.
Roof Insurance Claims Overview
Roofing Insurance Claims Showcase
Insurance Claims FAQ
Why Choose Phoenix Roofing
Reviews
Schedule Your Consultation
What You Need Is A True Professional For YOUR Interests
That's Where We Come Into The Picture!
Filing a roof insurance claim on your own would be a lot like going into a courtroom without a lawyer.
You don't know the rules, you don't know the right questions to ask, and the other side is going to use all that to their advantage.
Even worse, this "courtroom" is one where the insurance adjuster also serves as judge and jury, too. If they say, "Claim denied" or "This is the small amount you get," you have little recourse if you don't understand how the process works.
The bottom line is that this is a cumbersome, confusing process. You NEED someone to help you.
Phoenix Roofing & Construction can help you through this process to make sure you get every penny you're entitled to under the terms of your homeowner's insurance policy.
For more about why we're specially qualified to help you through this process, please visit our Roof Insurance Experts page.
We assist Phoenix homeowners who need help navigating the roof insurance claims process. We do it fairly, legally, and with great attention to detail.
Is Your Insurance Claims Adjuster Experienced Enough?
One thing we've seen far too often is roof insurance claims adjusters who don't know nearly enough about roofs. That might sound crazy, but it happens more than you'd think.
Examples of some of the things we've seen:
Now ask yourself… if any of these things happened with your claim, do you think you'll get a fair shake without someone experienced looking out for you?
… And One Last Thing To Watch Out For
We do need to warn Phoenix, homeowners, about one other issue with roof insurance claims.
While we think you should always have a roofing contractor help you through this process, you need to be very careful about which advocate you choose.
Not all Phoenix roofing companies are experts on insurance claims, and not all of them maintain the highest standards of integrity.
Here are some red flags to watch out for:
Choose wisely, and you'll get every penny you need to restore your roof; choose poorly, and you'll have headaches and a roof that is never made whole.
Why Choose Phoenix Roofing
5 Key Reasons To Pick Up The Phone Today!
When it comes to completing projects, we go above and beyond to ensure that every detail is handled with care and precision. From start to finish, we prioritize quality and professionalism to ensure that our clients are completely satisfied with the final product.
In addition to our exceptional customer service and skilled team, we have identified five other reasons why you should choose Phoenix Roofing & Construction for your next project.
#1: Pro Project Management
We take project management seriously by going above and beyond industry standards — starting with our RCAT license, GAF Master Elite certification, and BBB A+ rating. Our full-time project managers receive top-notch training to ensure they are knowledgeable, friendly, and ready to tackle your insurance claim.
Read more about our Pro Project Management…
#2: We Are Proud To Serve Our Community
We're a local family-owned roofing company that cares about our community and customers. We don't just chase jobs all over the state — we're committed to serving the Phoenix area and have our roots firmly placed here. If you want a roofing company that puts customers first and knows Phoenix like the back of our hand, you've come to the right place!
Read more about how We Are Truly Local…
#3: Hassle-Free Service For Over A Decade
Say goodbye to the stress of dealing with roofing contractors! Phoenix Roofing is here to offer you a smooth and effortless experience that guarantees satisfaction. With the help of our expert project managers and cutting-edge technology, your roof repair or replacement will be a breeze.
Read more about our Hassle-Free Service…
#4: Honesty Is The Phoenix Roofing Policy
We pride ourselves on our transparent approach when it comes to roofing services and insurance claims. Our team won't push for a new roof when a repair will suffice, and we'll never sugarcoat the truth. And the best part? We'll make sure you get every penny you're due from your insurance provider.
Read more about our Honest Assessments…
#5: We Stick To Our Core Values
Our team is not just experienced but passionate about the work they do. We take pride in doing things the right way from the start and prioritizing our customers' needs through our core company values. When you choose our team, you're gaining a group of professionals who work for YOU and your needs.
Read more about our Core Values…
Check Out A Few Of Our Previous Roofing Projects
Showcasing Phoenix Area's Finest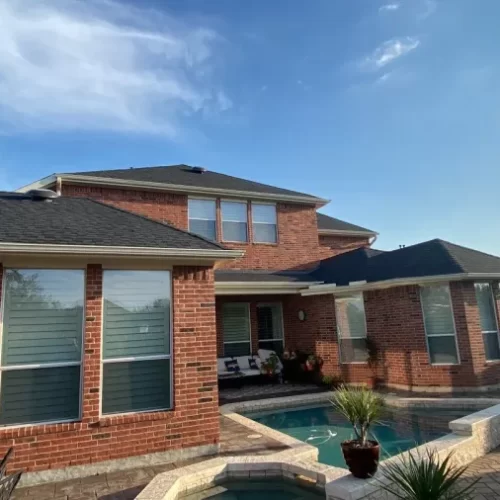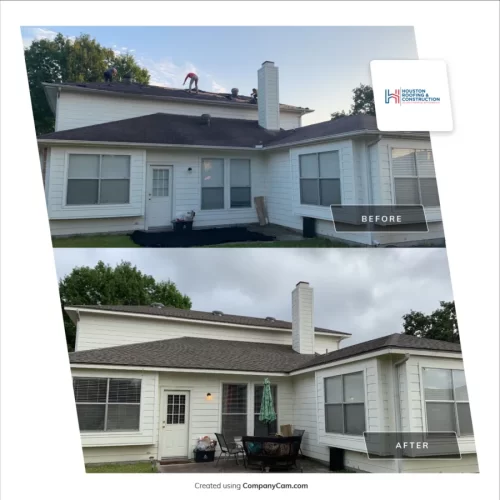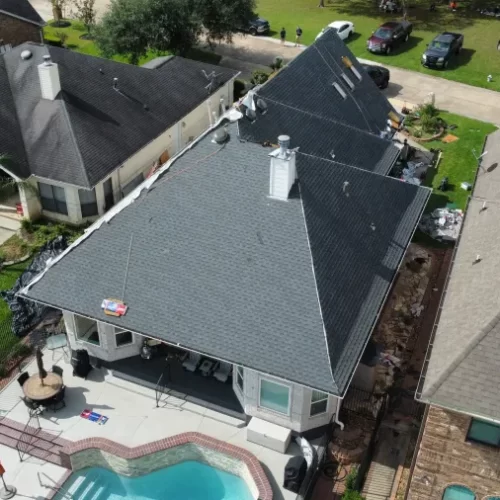 A Few Of Our Favorite Reviews From
REAL Phoenix Residents
We Love When Customers Share Their Stories…
Roofing Insurance Claims FAQ From Homeowners