Residential Roofing Services
VALUABLE EXPERTISE. BETTER RESULTS.
Here's How We Became Phoenix's Best
We Invest MORE In Our People, Processes & Products…
And You Get BETTER Results
We prioritize our people, processes, and products, resulting in superior outcomes for you. When it comes to residential roofing services in Phoenix, choosing the right roofing company is crucial.
Making the wrong choice can lead to stress and worry over the protection of your valuable home.
To ensure you're hiring the best, look for a roofing company that can provide provable evidence of their exceptional practices. At our company, we go above and beyond by investing extensively in our team, processes, and the quality of our materials.
We are considered one of the best roofing companies in Phoenix for homes because we focus on training, certifications, and giving excellent service.
We understand that our claims may seem bold, and we don't expect you to take them at face value. We are ready to provide you with concrete proof of our dedication and excellence.
Expert project managers working directly for us, not subcontractors
Many roofing companies hire subcontractors to handle roof replacements or repairs. While not all subcontractors are untrustworthy, they often have conflicting motivations. When paid per job, they may prioritize maximizing profit, even if it's not in the homeowner's best interest.
Companies usually don't spend much time training subcontractors because they might work for someone else later.
At Phoenix Roofing & Construction, we are different. Our team consists of roofing project managers who are direct employees of our company. Their extensive knowledge, training, and certifications ensure they provide accurate assessments of your roof.
Although it costs us more to train and compensate our own team instead of using subcontractors, the result is superior. When you are satisfied, you are more likely to recommend us, benefiting us both.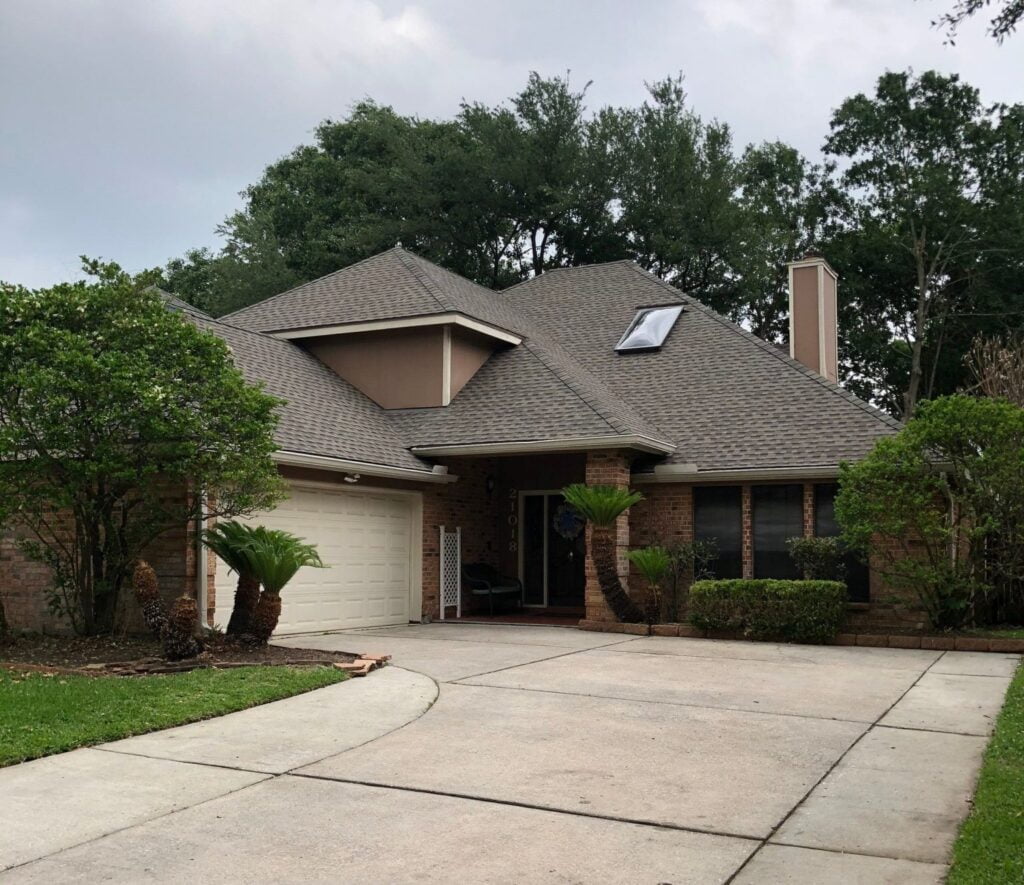 Highly Certified & RCAT Licensed Roofers
Did you know that in Arizona, there are no requirements to be called a roofing company? No license, no exam, nothing – not even registered with the state!
When it comes to replacing or repairing the roof of your home – your most valuable asset – don't you want more assurance?
That's why we've taken independent actions to prove our expertise. We are proudly certified by GAF, the largest roofing manufacturer in North America. But it's not just any certification – we have achieved the prestigious Master Elite Certified status at the President's Club level one of the best residential roofing services.
Being in the President's Club is a big achievement because only a very small percentage of contractors across the country get this recognition. We take great pride in being recognized as President's Club Residential awardees and the Best Roofing Company in Phoenix.
Absolute Best Roofing Products For Phoenix Homeowners
GAF, the largest and most innovative roofing manufacturer in North America with over 100 years of experience, stands out for its exceptional products, processes, and track record. It's no surprise that we choose to recommend and install GAF products.
So it's probably not hard to guess whose products we decided to recommend and install.
Not only do we install GAF products, we are certified to be able to offer their very best warranty. For more about their great roofing products, please visit our Why GAF Products page.
A Truly Amazing & Completely Reliable Warranty
A quality roof replacement is more than just the roof – it's about the assurance and protection of your investment.
That's why we obtained GAF's highest certification to provide our customers with an exceptional and trustworthy warranty.
With this certification, we can offer the best roofing warranty in America, known as the Golden Pledge Warranty.
get your free estimate – fill out the form
During a roof replacement, various issues can arise that may lead to problems
A residential roofing services can have more potential issues than many homeowners realize.
Homeowners are at a disadvantage because they can only see the shingles on the roof. It can be challenging to distinguish one roof from another when a roofing company installs the shingles relatively straight, although not all of them achieve this.
However, a roof is much more than just shingles. It is a complex system with multiple components.
For instance, we often come across leaks caused by improperly installed flashing. Flashing is placed at the edges of roofs and around various obstacles like vents, chimneys, and skylights to prevent leaks.
Why You'll Never Have To Worry With Phoenix Roofing & Construction
The good news is that with Phoenix Roofing & Construction, you can eliminate all the worries about installation. We're proud to be GAF Master Elite certified, which means the manufacturer ensures we install every part of the roof to the highest standards. This certification ensures you can trust us to deliver excellent results.
Easy & Affordable Financing Options
Don't put off getting your much-needed roof replacement simply because of the price tag. We understand that replacing a roof can be a significant investment, and we want to make it as accessible as possible for our customers. That's why we offer three different financing options specifically designed to accommodate different budgets and financial situations.
With our financing options, you don't have to compromise on the quality of your new roof or delay the project due to financial constraints. Whether you prefer a monthly payment plan, low-interest financing, or a customized solution, we have options available to suit your needs.
Our team will work closely with you to explain the financing options, answer any questions you may have, and guide you through the application process. We want to ensure that you feel confident and comfortable with your decision, knowing that you can proceed with your roof replacement without unnecessary financial stress.
Investing in a new roof is not just about improving the appearance and protection of your home; it's also an investment in its long-term value. By taking advantage of our financing options, you can make this important investment without burdening your budget. Contact us today for a free assessment of your roof and to explore our financing options.
apply now by filling out the form
Why not choose the best when it comes to a free assessment of your current roof? Contact Phoenix Roofing & Construction for a complimentary inspection and estimate.
Providing Immaculate Residential Roof Replacements In Phoenix & The Surrounding Areas